Further Education Training ( FET )
What is FET?
Further Education and Training or FET, offers a wide variety of life-long education options to anyone over 16. FET includes apprenticeships, traineeships, Post Leaving Cert (PLC) courses, community and adult education as well as core literacy and numeracy services. FET courses are provided at levels one to six on the National Framework of Qualifications (NFQ).
Who is FET for?
FET is for anyone who is over 16 who wants to learn new skills or enhance existing skills to get the right job, progress to third-level or to support the achievement of personal goals.
More Information
Find out more about all things FET at their website https://www.thisisfet.ie/
25K
Further Education and Training Courses
16
Education and Training Boards
At Impact Training we've helped thousands of learners achieve some of the following certifications: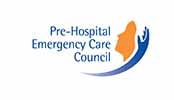 ETB Courses
Impact Training is one of the key providers to the Further Education and Training Sector. We work with a number of Education Training Boards (ETB) across the country delivering a broad range of training programmes. Check out the list of ETB's nationwide – all current and upcoming courses are listed on each ETB website.
If you have any queries please contact us:
Maryborough Lodge,
Maryborough Hill,
Douglas, Cork,
T12 T2PW